Introducing The Electric EQC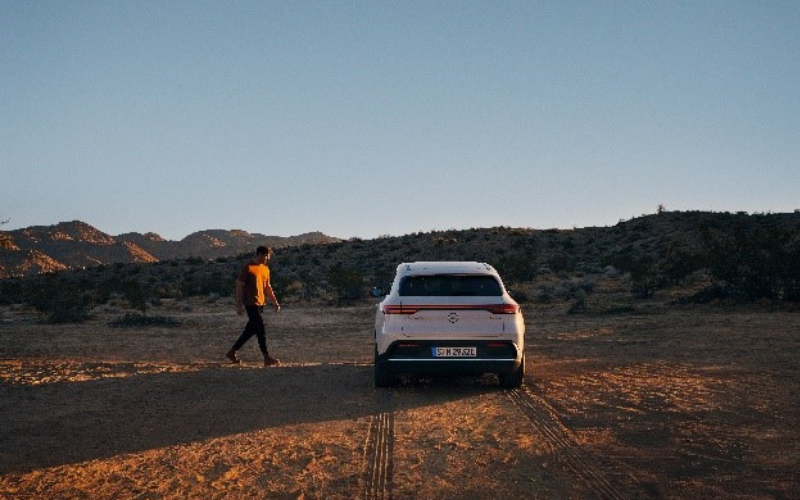 Introducing The Electric EQC
Mercedes-Benz have joined the electric revolution with their superb EQC.
To make a difference, you must be different, and it's safe to say Mercedes-Benz are miles ahead when it comes to making a difference; not only to the planet, but to the language of design.
The simplicity of the exterior is overwhelmingly ingenious. With a dynamic design, this SUV has added features to add a touch of uniqueness. For instance, you can opt for blue highlights to illuminate the wheel rims to create a real edge to your EQC.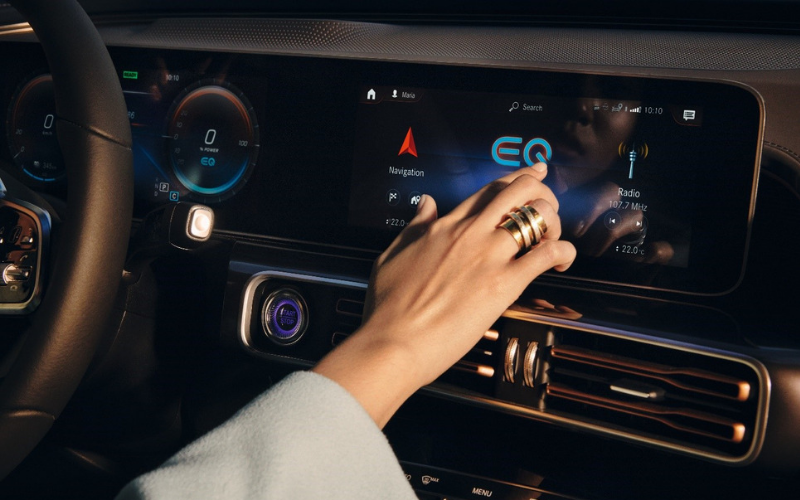 Inside, it will blow you away. With a slight iridescent shimmer on the leather seats and a metallic trim to surround you in pure luxury, the modernisation is a sleek touch.
Mercedes-Benz have also developed ambient lighting to really set the mood. With selectable colours available, you can illuminate different parts of the interior to create a really cool atmosphere.
Aesthetically it's electrifying, and is enhanced with the electric sliding sunroof.
And it's not like fashion where you have to be uncomfortable to look good.
The all-electric Mercedes will have you looking good as well as keeping you comfortable. The Energizing package features special programmes to keep you feeling refreshed and vitalised. And with the air conditioning and a personalised fragrance feature, your whole driving experience will never be as comfortable.
The safety of the driver, passengers and other motorists is also always at the heart of their designs. Incorporating an array of technologies, the EQC is built to assist you in keeping you, and everyone else, safe at all times.
It's not just how it looks that is impressive. The EQC has a range of around 276-292 miles, and can reach 0-100km in 5.1 seconds. Plus, it's efficient and practical – what more could you need.
This high-tech phenomenon is due on the road in 2020, with a starting price close to £65,720.