We are now offering £3,000* off a new smart when you trade-in your EU1 – EU4 diesel car by the 31st December 2017.
This changeover bonus is available regardless of your existing car brand and is valid against the purchase of any new smart model.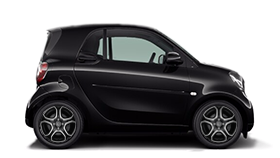 fortwo coupé.
Save £3,000 when you trade-in your car.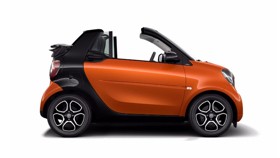 fortwo cabrio.
Save £2,500 when you trade-in your car.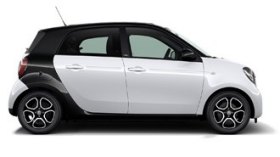 forfour.
Save £2,500 when you trade-in your car.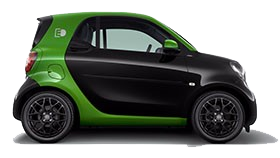 electric drive.
Save £1,750 when you trade-in your car.
---
What is Euro 1 (EU1) – Euro 4 (EU4)?
In 1992 the 'Euro 1' standard was introduced to support the reduction in vehicle emissions and since then, this standard has been updated to drive down emissions and improve air quality even further. Today the latest incarnation of this is the 'Euro 6', which ensures new vehicles are cleaner than ever.
If your diesel car was built between 1992 and 2010, your car may have been built to meet Euro 1 - Euro 4 standards and therefore is eligible for the trade-in bonus.
To find out if your car is eligible for the bonus, visit the Vehicle Certification Agency website and follow the steps below. Alternatively, ask your nearest Retailer for more details.
Step 1: Click on the first link 'Find fuel consumption and emissions information on a new or used car'
Step 2: Select 'used car (already registered with the DVLA)'
Step 3: Enter 'What month and year was the car first registered?'
Step 4: Find your car from the list of options
Step 5: To find the Euro (EU) Standard for your car, select the link in the description column. Scroll down to 'Further details'
---
Live green, drive green.

There are infinite driving possibilities from owning a smart electric drive vehicle. From zero driving emissions to fully charging the vehicle in 3.5 hours*. The smart electric drive range truly stands out. .

Discover the benefits of driving a smart electric drive car here:




*Charging using a wallbox from 20-100%.
What if I don't have an old diesel car to trade-in?
We've still got a wide range of attractive offers available across the range.
---