The C-Class Range. Never Stop Improving.
C-Class 48hr Test Drive
The new C-Class Extended test drive
Never stop improving. That's the philosophy behind the dynamic new C-Class, which offers more comfort, more innovation, and more style than ever before. But don't just take our word for it — with our exclusive 48 hour extended test drive*, you can judge for yourself. It's an opportunity to spend some quality time with the C-Class model of your choice and see how it could benefit you and your lifestyle. We also offer 48 hour extended test drives on all the models in the E-Class vehicle range — worth considering if you're looking for a larger Saloon, Estate, Coupé or Cabriolet.
*Extended test drives available on new C-Class Saloon, Estate, Coupe and Cabriolet models. Vehicles from the AMG range are excluded from this offer. Available only to Mercedes-Benz passenger car customers aged 21 years and over, until 31 August 2018. Subject to availability. Participating Retailers only. Terms and conditions apply.
---
The C-Class Range
One car. Endless possibilities.
C-Class matches a beautifully designed and technologically-advanced interior, with a driving experience that feels precisely tuned to your mood - imagine yourself behind the wheel.
C-Class Saloon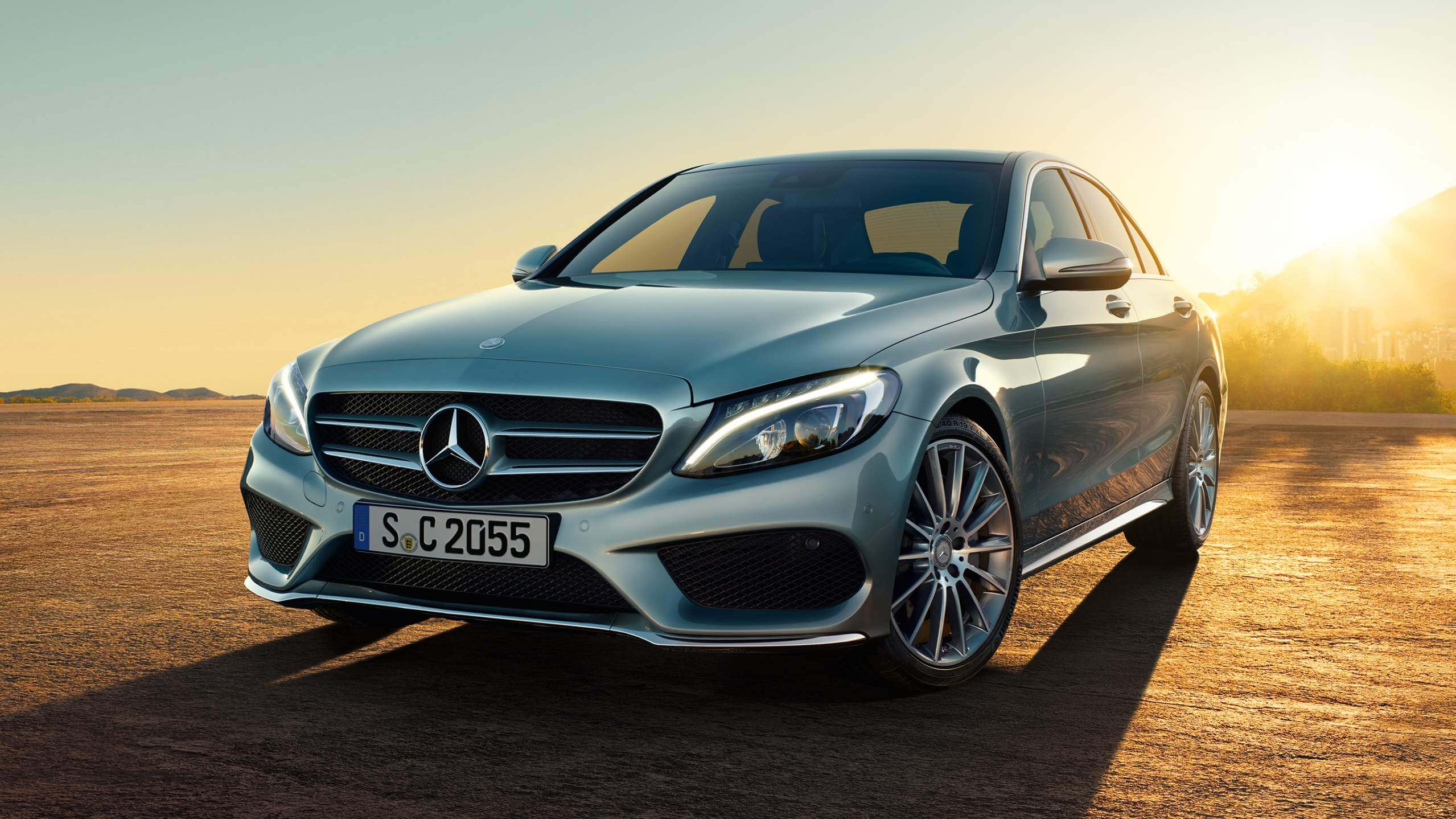 Impressive and dynamic.
The C-Class Saloon delivers outstanding comfort, excellent craftmanship and technical innovation. A large number of optional extras allow the cars elegance, dynamism and efficiency to be tailored to you.
C-Class Estate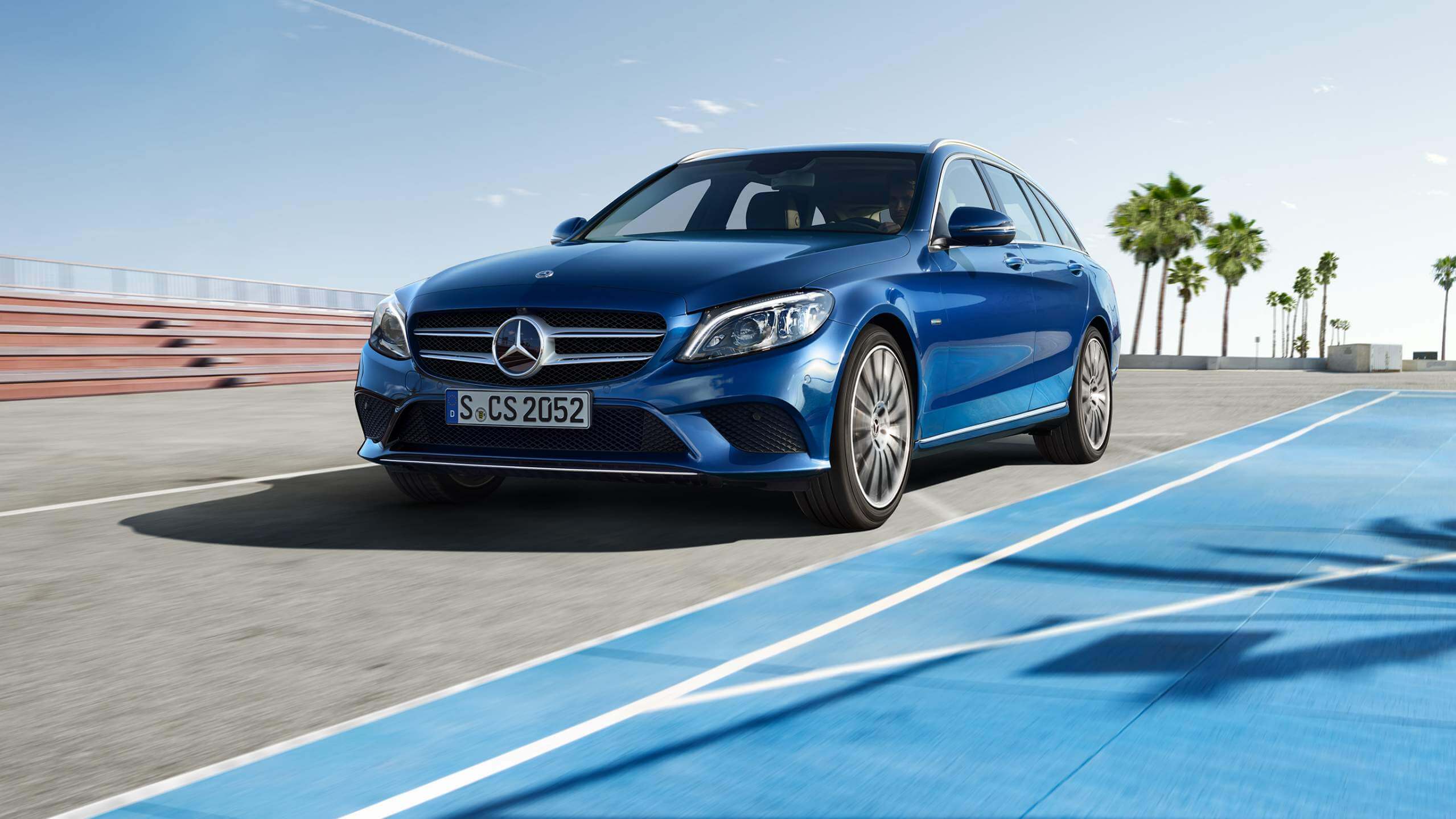 Ready for anything.
The C-Class Estate offers plenty of room for the family, work and travel. Be it a brief trip into the mountains or a family outing to the seaside – your C-Class Estate is ready for anything.
C-Class Coupe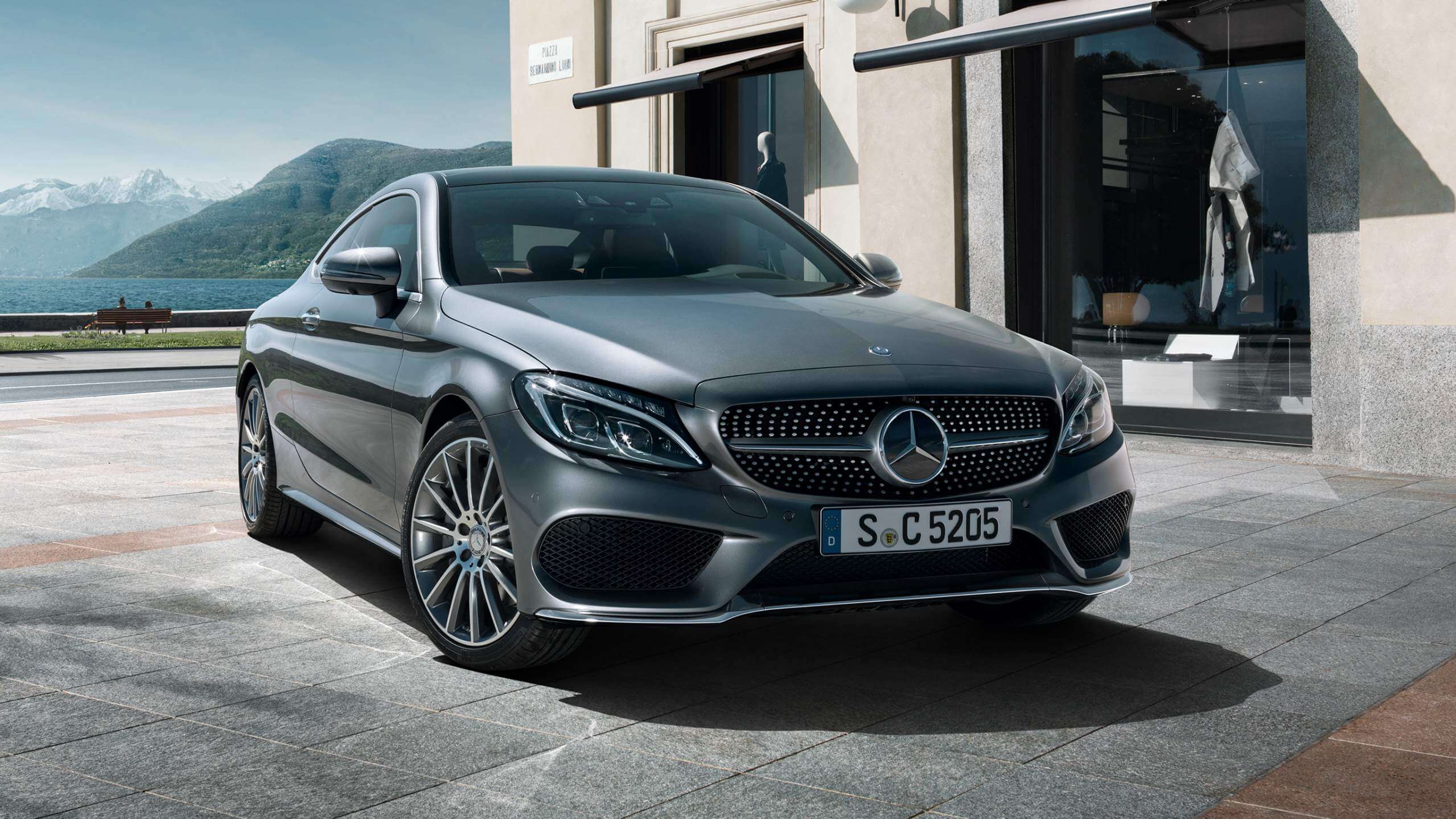 At one with the road.
The clear design of the C-Class Coupé creates an athletic and sporty highlight on any road and embodies ultra-modern luxury, while its interior raises elegance and style to a sporty level.
C-Class Cabriolet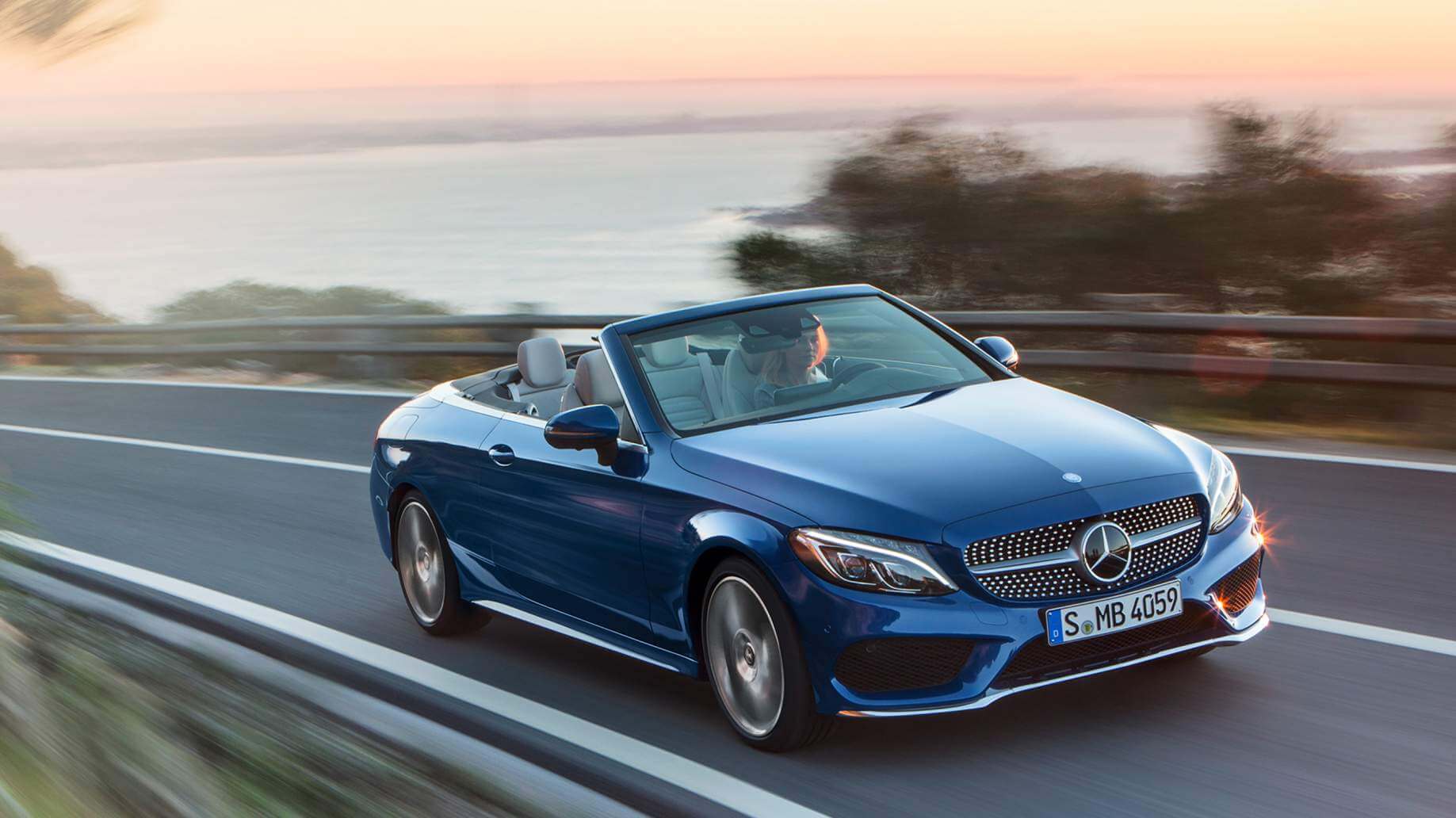 Open air driving at its best.
The C-Class Cabriolet is open top driving at its best. Including a striking diamond radiator grill and slick lines running down the bonnet, this car's assertive design and strong performance is ready to impress.