A-Class And B-Class To Gain Plug-In Hybrid Models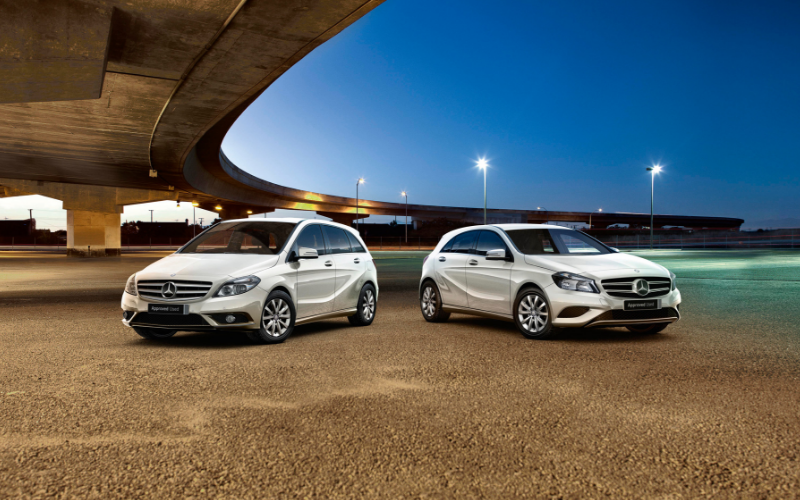 A-Class And B-Class To Gain Plug-In Hybrid Models
The smaller premium cars from Mercedes-Benz are to gain plug-in hybrid options to their collections.
A250e and B250e will drive into showrooms later this year.
The models will feature a 1.3 litre petrol engine which will be combined with a 15.6 kWh battery to give the driver the best of both worlds.
The electric motor will have a zero-emission range of approximately 42 miles and will take less than 2 hours to re-charge.
The plug-in hybrids will produce lower CO2 emissions than a petrol car, which is estimated to be around 32-36g/km.
The A250e will be available as a hatchback or a saloon and the saloon-style will showcase the lower end of CO2 emissions of 32g/km.
This move by Mercedes will contribute to their goal of having more than 20 plug-in vehicles by 2020.
The plug-in hybrid A-Class and B-Class should be on sale by the end of the year, and the starting price of the A250e is estimated to be around £33,500.